In order for a participant to receive points, they must track their data. Your Admin will create challenges and set limits on how many times you can track, when tracking is limited, and how many points each activity gets. Look for instructions pertaining to your specific challenge. Here is a quick overview on how to track activity.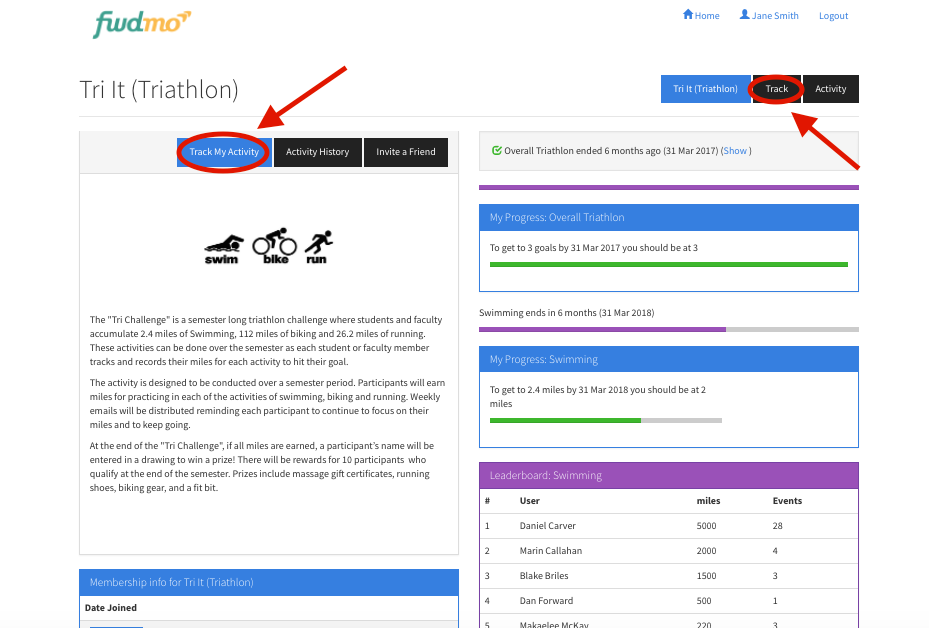 In your personal portal you have a few places you can track. Click on either tab and it will take you to the right place.
After you have completed the required activity, enter in the data into this tracking page. Fill out every box necessary and click submit.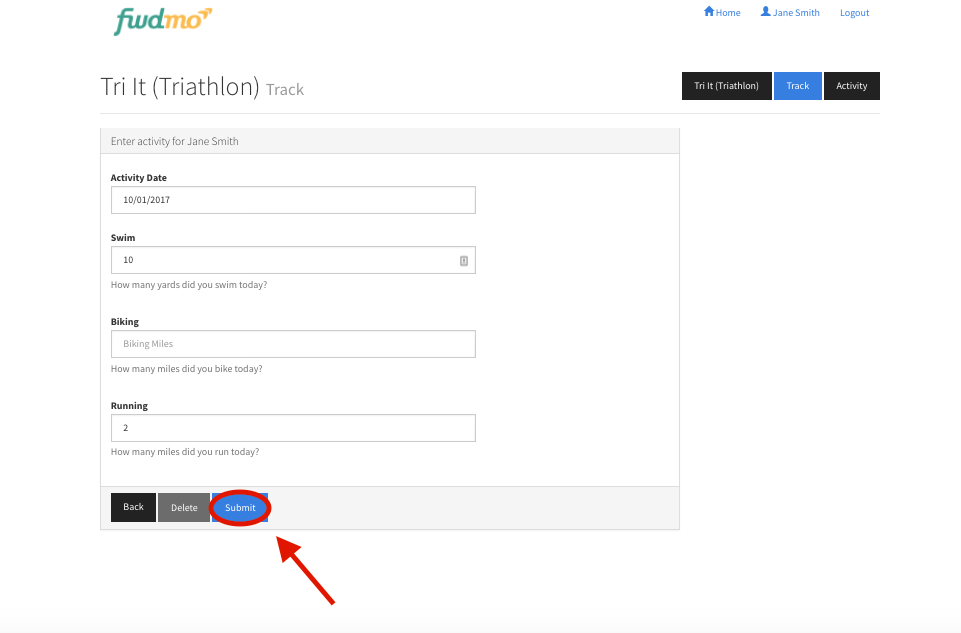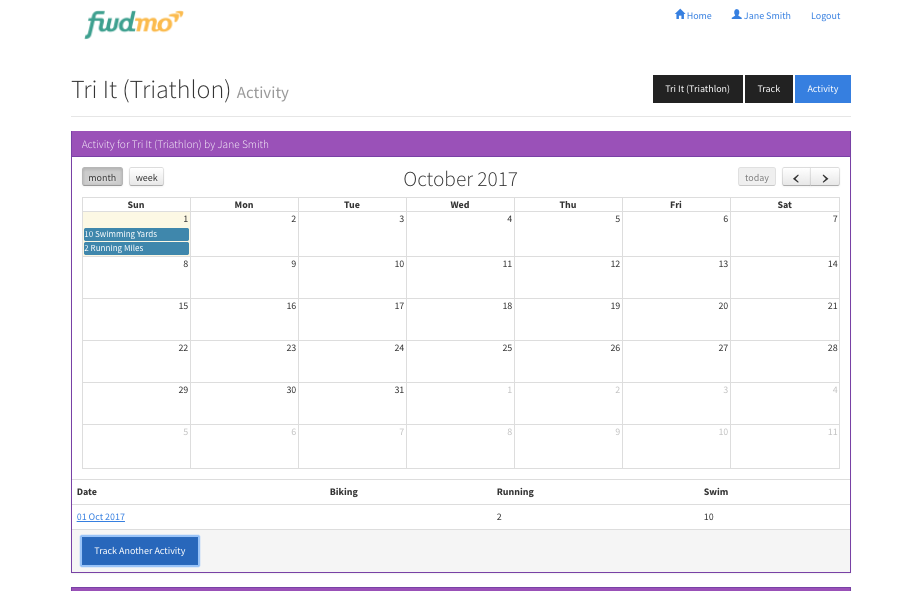 This is your personal activity tracking calendar. That data for each day you track will be shown here.