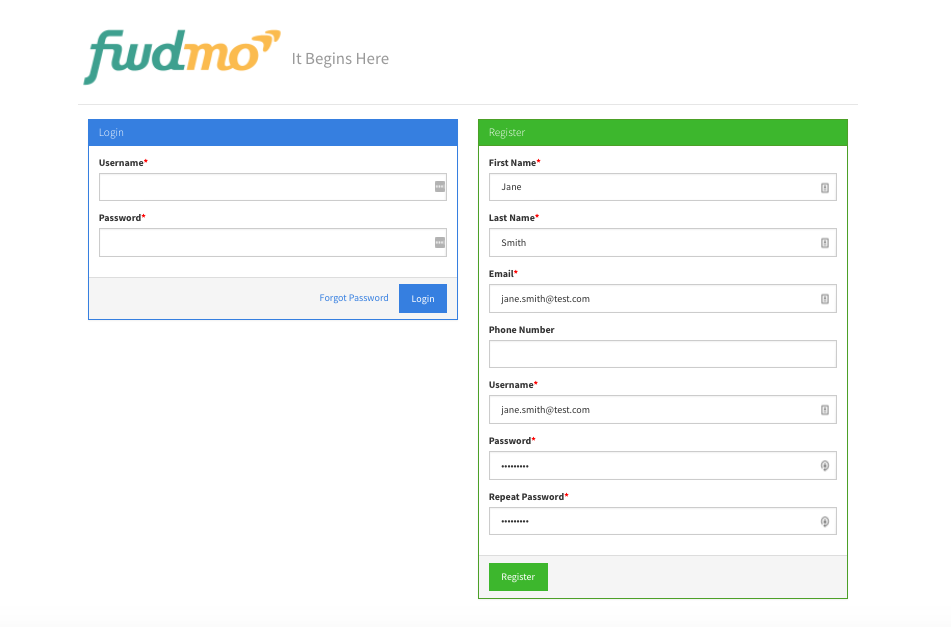 Login:
FwdMo will create a branded unique portal page for your organization. To get started, go to your organization's portal page ([orgname].2act.co). This is a specialized name that you can choose. Once you are registered, a FwdMo representative will open your account for Admin access.
Invite members to your challenge:
The 2act tool allows your participants and other administrators to invite members to a challenge. You can share a challenge link through email or the website.
Each challenge in 2act gets a unique link. Within the tool, the administrator or participant (if option is turned on) is able to send that unique challenge link to other participants. When clicked on, the link will take them to the portal page to register and/or sign in. After registering or signing in, they will be taken directly to the "challenge join page" where they can join and begin tracking their activity.
Another simpler and faster way for participants or administrators to invite members to a challenge is through the Challenge Profile. At the top of the challenge description box, you will see three buttons: Track My Activity, Activity History, and Invite a Friend. Participants will click on Invite a Friend.
This will allow participants or administrators to invite members either through sharing a link (copy/pasting), or emailing participants directly.